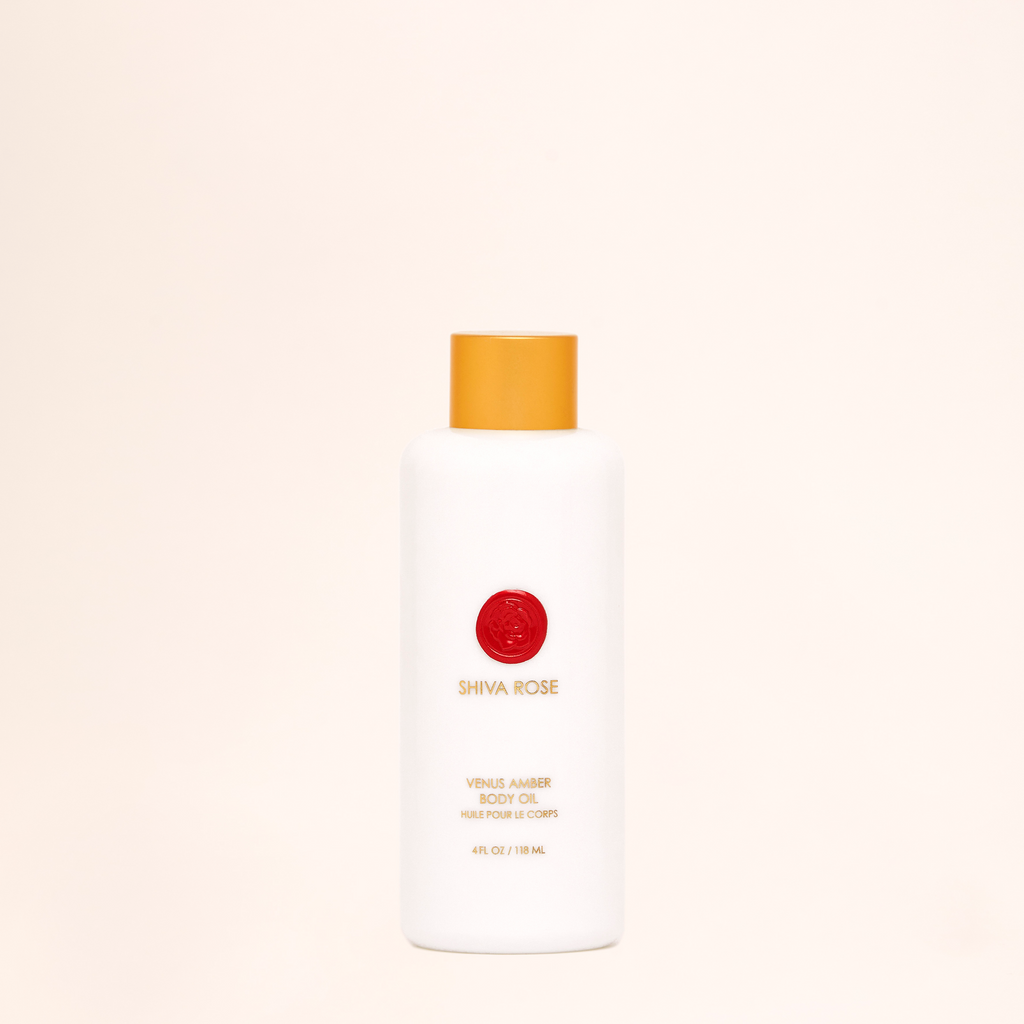 Venus Amber Body Oil
$55
This luxurious, therapeutic blend of oils is called upon from Venus The Goddess of Love. The body oil contains crystals of rose quartz gem that infuse the oil with their properties of love, peace, and tranquility. The body oil also contains rose essential oil and amber oil. All of the ingredients are 100% natural and loving to your skin and soul.
Coconut Oil ((Cocos nucifera), Organic Avocado oil (Persea americana), Jojoba Oil,  Olem Succini (Amber) Oil Blend, Santalum Spicatum(Sandalwood) Essential Oil, Vitamin E Oil (Alpha-tocopherol), Rose Quartz Crystals or Watermelon Tourmaline Crystals.
Sandalwood Oil
A highly regarded herb in Ayurvedic medicine, sandalwood has been used to treat acne and rashes in addition to providing powerful anti-aging therapies. Anti-microbial, anti-inflammatory and extremely soothing and cooling in nature, sandalwood effectively hydrates, relieves allergies and itchiness and balances all skin types. 
Amber Oil
This resin that comes from trees can serve as an aphrodisiac. Good source of healthy negative ions when worn on the skin. Has a psychoactive effect that relaxes the brain waves. Increases heart energy and opens chakras. Sedating and calming effect, treats wrinkles, puffiness and dry skin leaving skin luminous. Plumps skin with moisture, antioxidants, active plant acids, and minerals.
Organic Vitamin E
A natural preservative Vitamin E can help prevent cancer and aging by blocking free radicals from forming. Vitamin E can help reverse sun damage and lines. It is crucial to choose organic Vitamin E that isn't mixed with GMO soy bean oil.