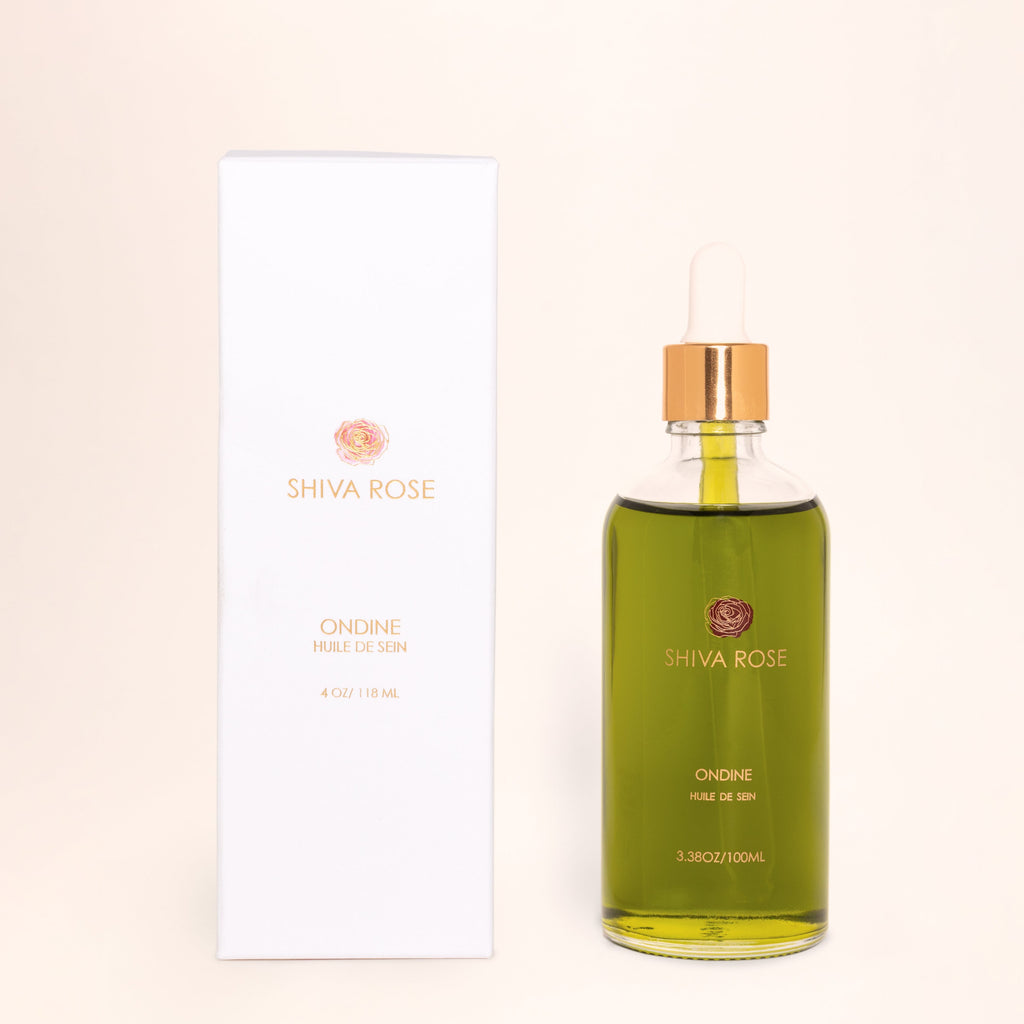 Ondine Breast & Body Oil
$100
Ondine Breast & Body Oil 
Water spirit, mythical nymph of the sea who becomes human through love. This color rich oil is made to open the heart chakra where the breasts resides, and also embrace your limbs.
Ingredients. 
Olive oil (Olea europaea), Tamanu oil (Calophyllum inophyllum), Castor oil (Ricinus communis), Meadowfoam oil (Limnanthes Alba),
Red clover ( Trifolium pretense), Violet (Viola odorata), Guava Oil (Psidium guajava)
Goji berry seed oil (Lycium barbarum), Vitamin E, Shatavari ( asparagus racemosus), Cumin Seed oil (cuminum)
Description. 
 Our bodies made much of water need to be in a state of fluidity otherwise stagnation occurs. One of the areas we may omit in our beauty routines are the breasts. Breasts are like sponges, they can absorb toxins as well as emotional states. If we want to release heart ache, daily strife, chemical overload then 
Massaging breasts, lung areas, neck, décolleté with Ondine oil can promote well-being and vitality. 
Take a few drops of this phyto rich, decadent oil in both palms and massage the breasts in an inner and outward motion. Make sure and give loving touch under the armpits where more lymph nodes reside. Take the massage upward on the neck and throat area. Ondine is also a lovely nourishing body oil.