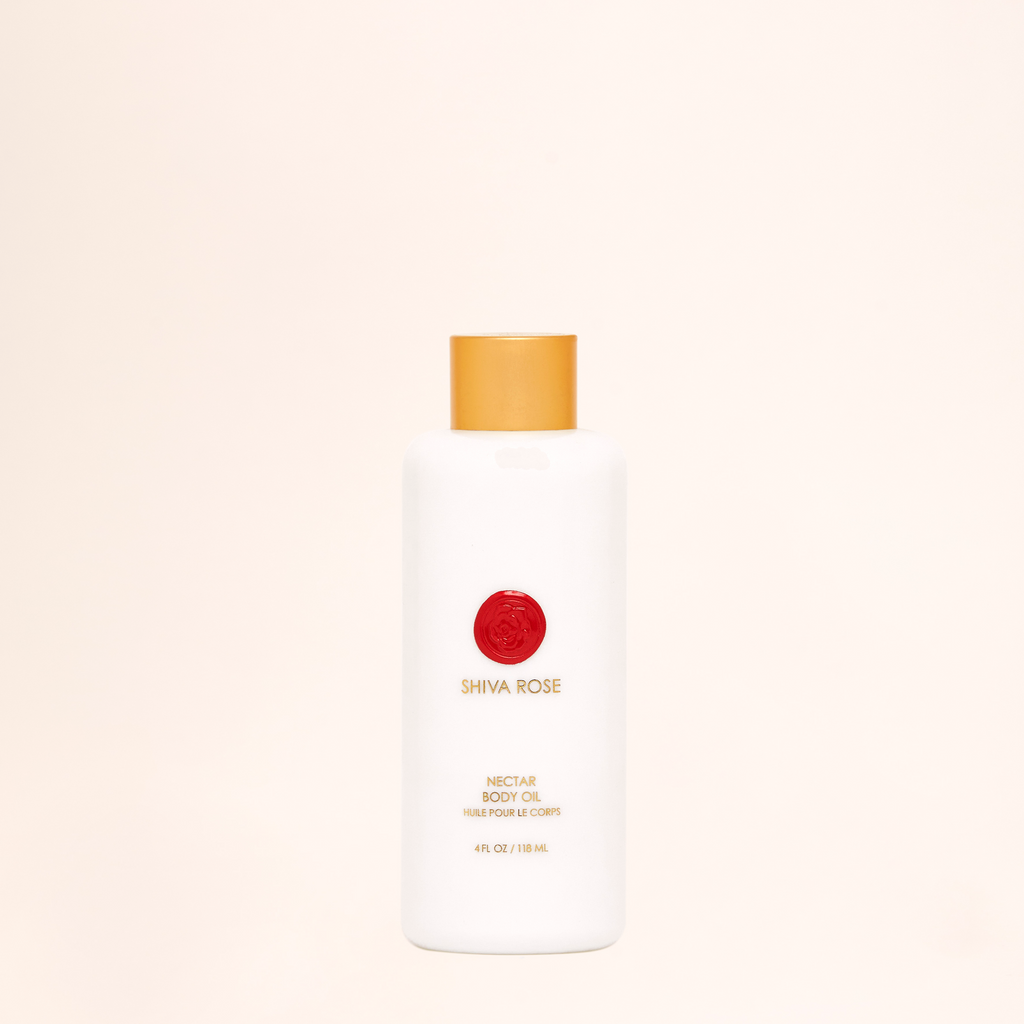 Nectar Body Oil
$55
A mysterious and feminine blend of sweet and spice makes up this nourishing body oil. Lavish your skin with echos of the East with Cardamom, Sandalwood, and Ylang Ylang. Nectar body oil will envelop you in it's sweet and sensual embrace. Soothing ylang ylang makes your heart sing, while powerful cardamom boosts the skin with phytonutrients, and sacred sandalwood soothes the spirit.
Coconut Oil ((Cocos nucifera), Organic Avocado oil (Persea americana), Jojoba Oil,   Vitamin E Oil (Alpha-tocopherol), Organic Elettaria Cardamomum (Cardamom), Santalum album (Sandalwood), Cananga Odorata (Ylang, Ylang) 
Cardamom
Called The Queen of Spices in India and Persia, Cardamon is a powerful aphrodisiac spice that has numerous benefits. When it comes to getting perfectly radiant skin, very few things are as effective as cardamom oil. Being rich in Vitamin C and manganese, it works as a potent antioxidant and detoxifies our whole body. As we get rid of damaging free radicals, our internal system becomes healthy and our skin starts reflecting it clearly.
Sandalwood Oil
A highly regarded herb in Ayurvedic medicine, sandalwood has been used to treat acne and rashes in addition to providing powerful anti-aging therapies. Anti-microbial, anti-inflammatory and extremely soothing and cooling in nature, sandalwood effectively hydrates, relieves allergies and itchiness and balances all skin types. 

Ylang Ylang

'The Flower of Flowers" as it is called, is balancing both to the skin, and the mind. It is an aphrodisiac and the flowers are scattered on the wedding couples bed in Indonesia. Ylang Ylang is a skin regulator and is beautifying for the skin. It combats irritation and is used to treat acne and other imbalances.
Organic Vitamin E

A natural preservative Vitamin E can help prevent cancer and aging by blocking free radicals from forming. Vitamin E can help reverse sun damage and lines. It is crucial to choose organic Vitamin E that isn't mixed with GMO soy bean oil.