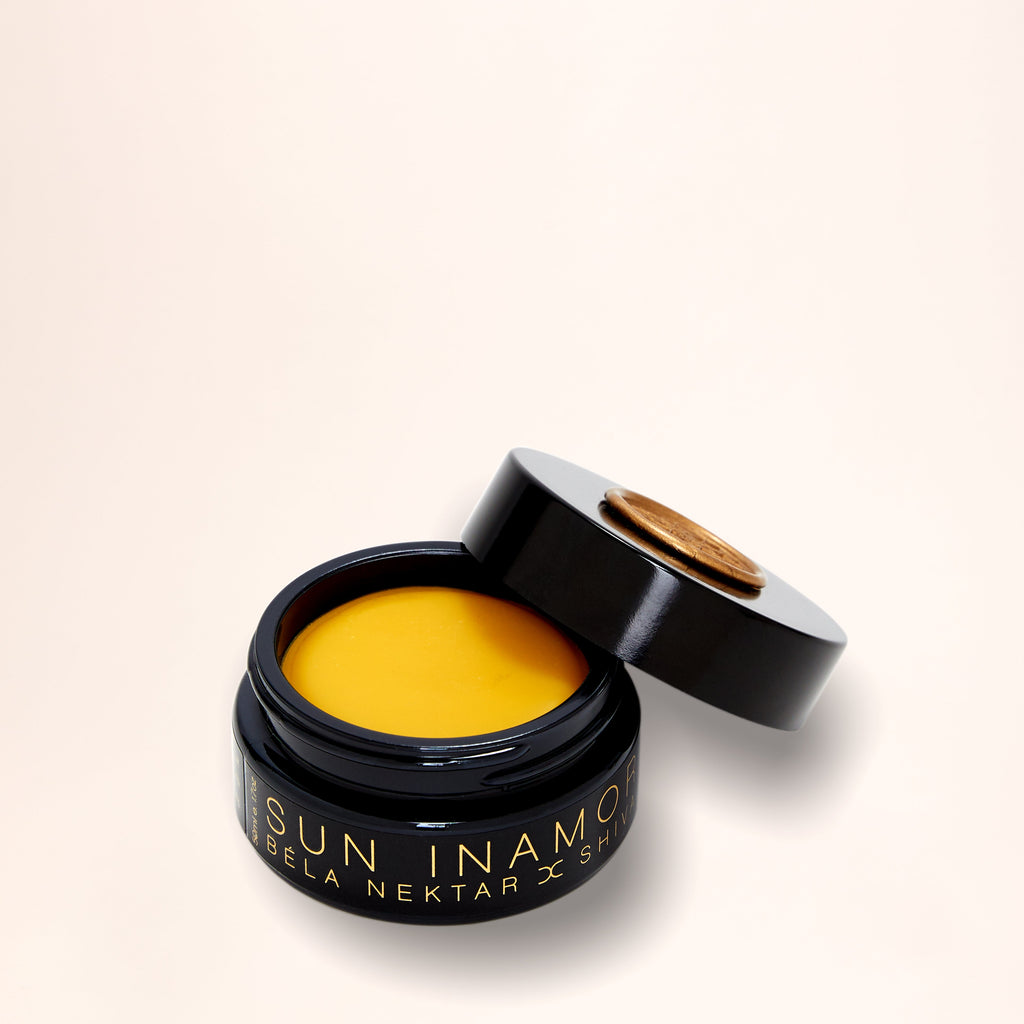 Sun Inamorata ~ Bela Nektar & Shiva Rose
$133
SUN INAMORATA Béla Nektar x Shiva Rose
Sun weds Earth.


A sun companion: to be used before or after your sun bathe, for bio identical, full spectrum nutrients that enhance and reflect the Light that you Are.

To purchase please go to https://www.belanektar.com 
Ingredients:
Organic sustainable grass fed and grass finished bovine tallow; Organic raw beeswax; Polyglyceryl-3 beeswax; sambucas nigra fruit extract; Kukui nut oil; Organic raspberry seed CO2 extracted oil; Natural orange peel wax; Organic calendula CO2 total extract; ECOCERT/COSMOS approved isoamyl laurate; honeysuckle C02; ylang ylang and cardamom essential oils.

Directions: 

After cleansing, anoint your face and any other area, with the Sun balm. Massage it into the skin and allow
the rays to melt in your being, bringing nourishment. Breathe in the scent of blossoms unfolding under the sun,
and melt into tallowed warmth.